Innovative
dairy goat
breeding
We supply the best genetics with the highest health status around the world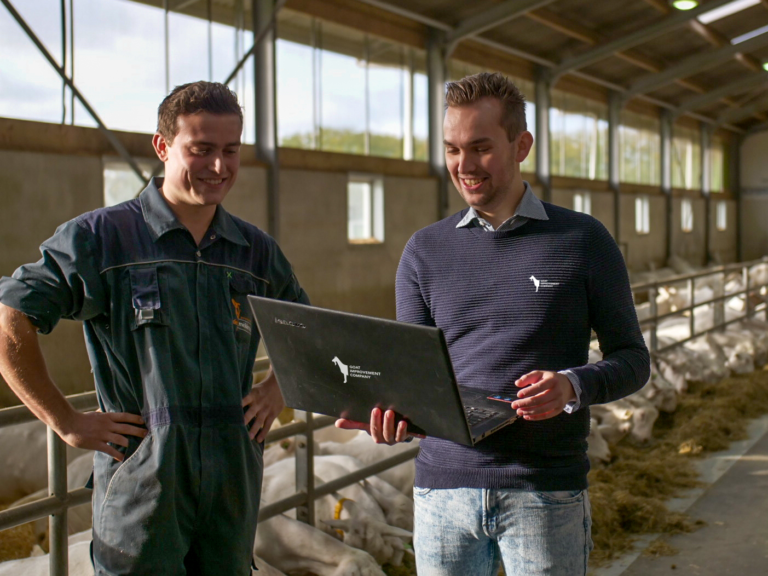 World class genetics and an innovative breeding goal
That is the recipe for Goat Improvement Company, a dynamic and forward thinking company- that has a passion to make a difference. Behind Goat Improvement Company are some of the world's best dairy goat breeders, experienced researchers, breeding experts and professional distributors. For example, Goat Improvement Company works together in Europe with the Canadian Grasshill Farm, one of the world's best Saanen breeders, and makes with this collaboration the very best Canadian Saanen genetics available in Europe for the first time. At Goat Improvement Company we strongly believe in Balance Breeding. Our "Balance Breeding" breeding goal, is not only focused on production, but also on improving health, efficiency and sustainability. Our goats provide our customers a profitable farm, low health costs, healthy milk and require little attention. Research on scrapie resistance and Casein-α ensure a healthy herd and high-quality dairy products for consumers. Goat Improvement Company provides dairy goat genetics with the highest health status around the world.
Goat Improvement Company is your partner in breeding!
Looking for efficient production
and low health costs
Our bucks improve the performance of your goats!
Import and export of goats
The highest quality for your nucleus farm