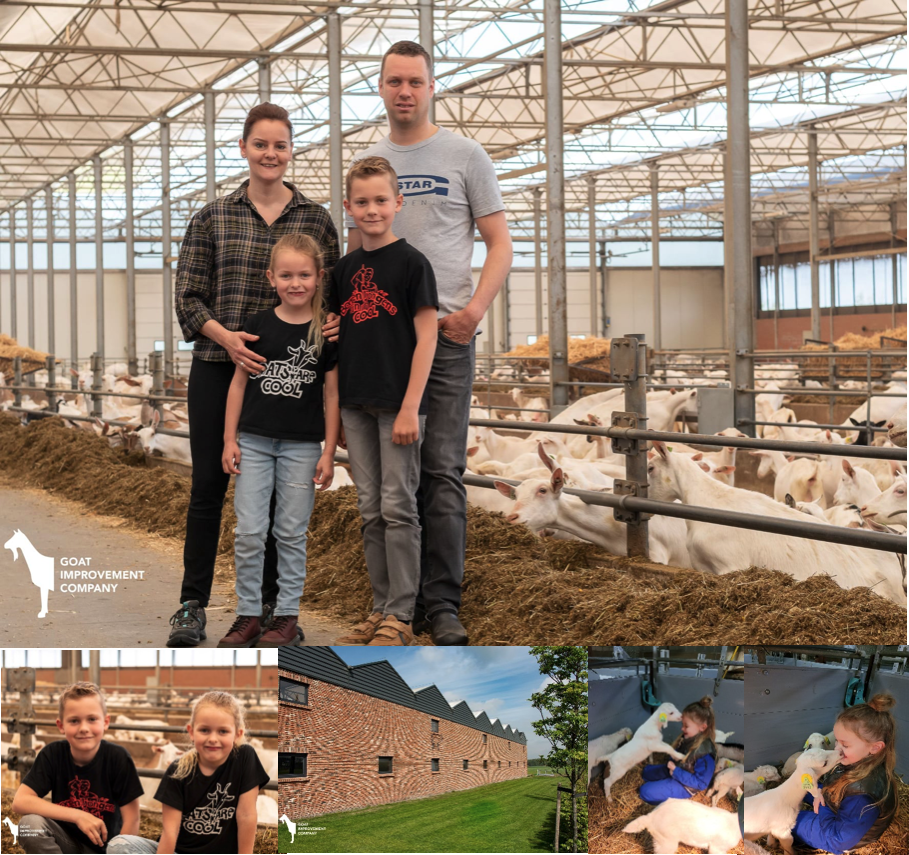 Goats that can achieve a high lifetime production on a large farm with less labor
In the village of Merksplas, which is located in the province of Antwerp, Nick and Daisy Verstraelen have been living on there beautiful farm since 2015, together with their two children Vince and Yara. Currently 2000 goats are milked in a very modern stable. The fact that the goats on this large farm are easy to manage with less labor and attention underlines the quality of the animals. Goats with functional udders and strong legs that are able to achieve a high lifetime production in a large group.
Within the breeding program of the Goat Improvement Company we breed dairy goats that can produce optimally under different conditions. Testing the GIC genetics on Nick and Daisy's farm is therefore extremely valuable for the breeding program. In addition, the quality of the animals of Nick and Daisy is an absolute asset to the genetics range of Goat Improvement Company.
The TMR ration at this farm mainly consists of roughage from there own land, supplemented with various loose raw materials. Within the breeding strategy, therefore, a strong selection is made for goats that can process a lot of roughage.
Daisy Verstraelen about her breeding strategy: