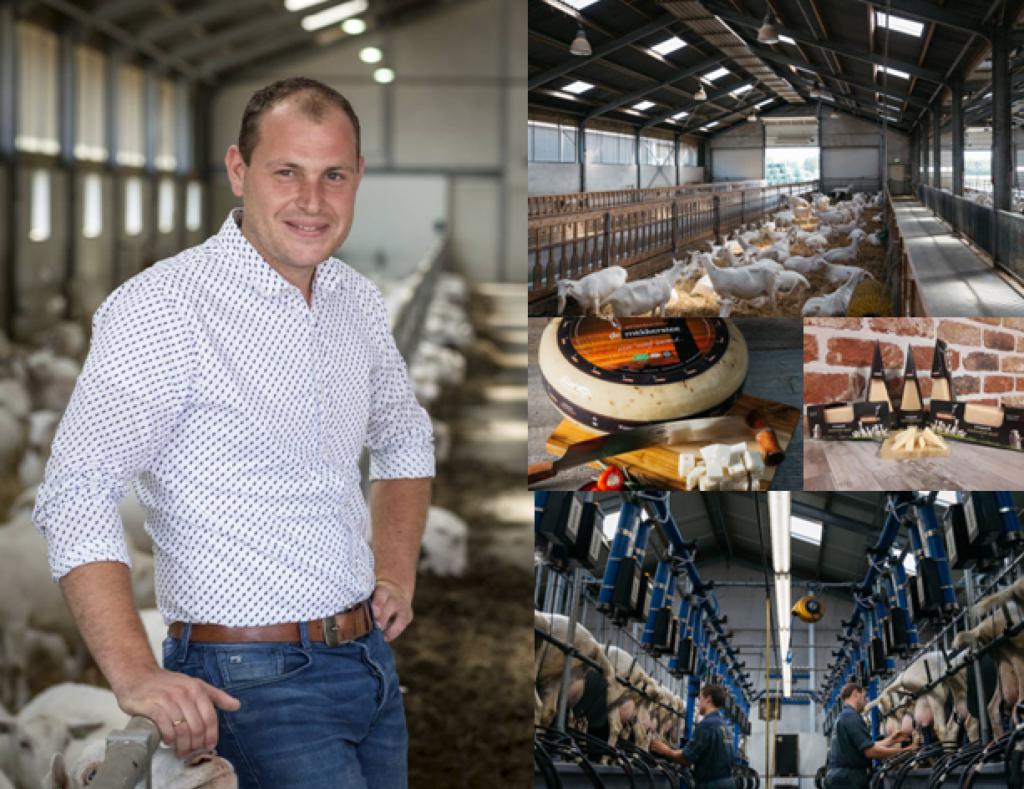 Able to process a lot of roughage and easy to manage

This is the best way to summarize the breeding goal of the organic dairy goat farm De Mekkerstee from Ouddorp in South Holland. De Mekkerstee is a real family business and was founded in 2001. In addition to 650 dairy goats, the company consists of a cheese factory, dairy processing, restaurant, country shop and care farm. De Mekkerstee is led by Piet and Lauran den Hertog together with 65 enthusiastic employees. De Mekkerstee considers social support very important and opens the company to visitors 5 days a week. The number of visitors shows that this is a great success, more than 200,000 visitors a year come to the company to see the dairy goats and taste goat products in the restaurant.
The size and pressure of the company requires a good breeding strategy. The breeding goal of De Mekkerstee fits perfectly with the breeding philosophy of Goat Improvement Company. A strong focus and selection on animals that can process a lot of roughage and are easy to manage. With these characteristics, the milking goats of the Mekkerstee are able to realize a high production from mainly roughage and can be easily managed with little labor and attention. In addition, within the breeding goal there is a lot of focus on the quality of udders and feet and legs. All summer the goats go outside to graze, so the goats must be able to walk a lot without any problems. This makes the genetics of De Mekkerstee a strong addition to the genetics range of Goat Improvement Company.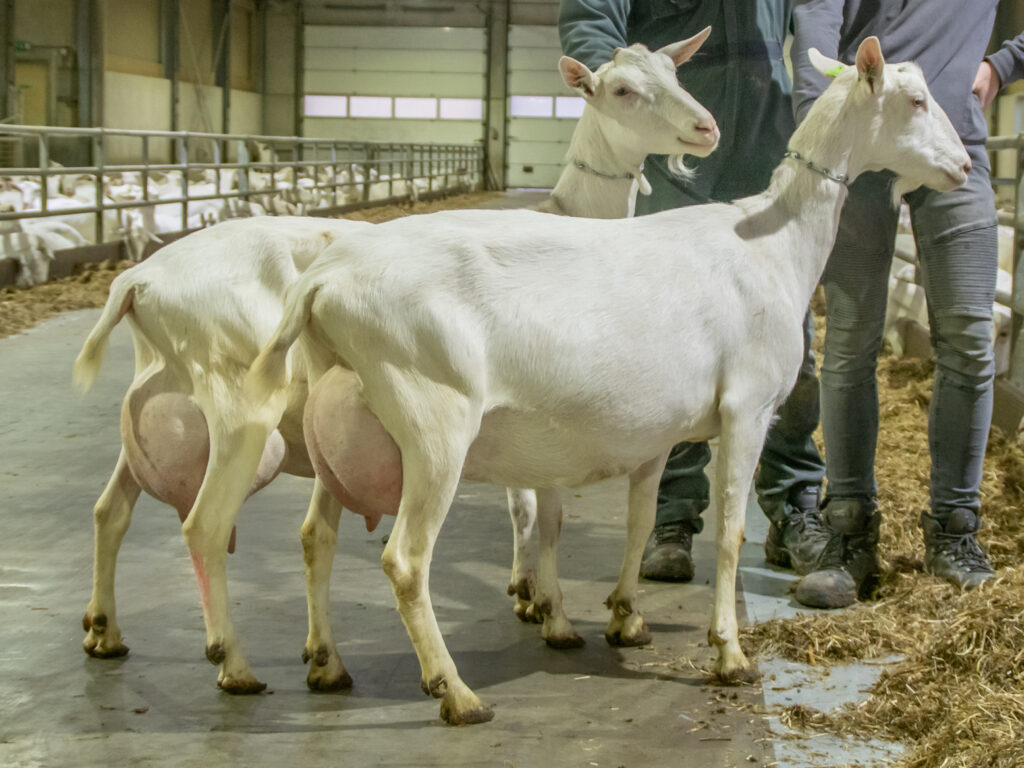 Lauran den Hertog about his breeding strategy:
"The ration on our farm is based on roughage from our own land. To efficiently convert this into milk, the goats must be able to process a lot of roughage. In addition, due to the pressure on our farm, it is also important that a dairy goat is easy to manage and really does the work itself. They prove that our goats can do this very well at various companies in different countries."
Three of the best production goats of Lauran den Hertog